Play
Looking for fun things to do on days out with the kids? Play at Lincoln Museum is an exciting free activity centre for younger visitors that encourages learning through play.
Things to do:
Dress up as a princess, a knight or even a dragon and then step into a portrait picture frame.
Create a work of art to take home or hang on our masterpiece wall.
Design your own Roman Shield or Medieval Pot.
Hunt the plesiosaur.
Coin rubbing.
Colouring in with Percy the Plesiosaur watching over you.
Toys including felt castles, dragon puppets and wooden dinosaurs.
Our large comfy window seat is an ideal place to enjoy reading one of our many story time books with your child.
Jump into our giant dinosaur egg for some roarsome pictures!
Play at Lincoln Museum is an ideal space for families to enjoy in Lincoln. The museum has much to appeal to older children as well with computer interactives, mosaic making, trails and games. A visit to Lincoln Museum will inspire and delight your family in equal measure.
Please note Play is an unsupervised area and children should be accompanied by an adult at all times.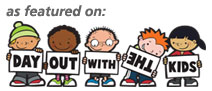 See what's on…
Join our mailing list
Get all the latest news and events.